I began to dig up this intriguing information over 12 years ago. I didn't think anyone cared. Well, people do care, as we can see from this exciting press release! Thank you, Ed, for making all this happen! I never dreamed it could come true!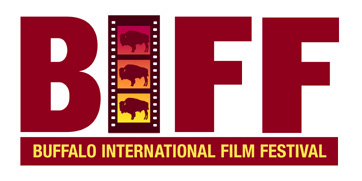 October 8, 2007
FOR IMMEDIATE RELEASE
First Buffalo Motion Picture History Tour Is Big Success!
BUFFALO, NEW YORK, UNITED STATES — The first-ever tour of Buffalo's fabulous motion-picture-related history was sponsored by the Buffalo International Film Festival on Saturday, September 29, 2007.
20 members of the Association of Moving Image Archivists (AMIA) from all over the United States and the UK were guided to such historic places in the city as the site of Edisonia Hall and the Vitascope Theatre (the world's first purpose-built Motion Picture Theater opened in the Ellicott Square Building in October 1896 by Mitchell Mark, Buffalo's true visionary of movie theaters) and the Regent Theater (1914, now Bethesda World Harvest Church) which is the birthplace of TODD-AO.
Martin Wachadlo, author of Oakland Place: Gracious Living in Buffalo was the entertaining and engaging docent for this unique, long-needed tour. He supplied remarkable building-by-building facts and insight.
Belonging to such diverse organizations as the Library of Congress, the National Archives (NARA), the BBC, the Academy Award Archives, and the UCLA Film Archive, these highly skilled and prominent archivists were astonished at the sheer diversity of architecture in the city. Beyond such masterpieces as the Guarantee Building and the Darwin Martin House, the number of early 20th Century Movie Theaters still surviving is unique in the world. These include The Michigan (1910), The Savoy (1911), The Sattler (1914 on the foundation of a 1900 theater). Although in need of restoration, the theater — once attended by Mary Talbert — still glows with beautiful terra-cotta decorations. One member of the tour remarked that in Hollywood, no movie houses before 1920 even exist! This makes Buffalo truly unique in having preserved a fabulous "Time Machine" peek into the past.
Mitchell Mark, the genius who foresaw the rise of the movies and constructed the quintessential theaters to view them in, opened Vitascope Theater as part of his Edisonia Hall barely 6 months after Thomas Edison premièred the Vitascope Projector in April 1896 at Koster & Bial's Music Hall in New York City (on the site where Macy's now stands). Mark was responsible for bring Marcus Loew (of Loew's Theaters), Adolph Zukor (co-founder of Paramount Pictures), and Roxy (the flamboyant movie-theater showman of Broadway) into the motion-picture business. Mark was also, apparently, the first individual to distribute Lumière / Pathé films in the United States circa 1895. This may mean that the first film show at the Vitascope Hall was one of the premières of the Lumière Brothers' films in America.
A highlight of the tour was a visit to The Regent Theater (1914) at Main and Utica. Now Bethesda World Harvest International Church, this beautifully remodeled building still preserves many of the architectural features of the original movie house which was used by Buffalo's American Optical Company to test the revolutionary 30-frame-per-second 70mm TODD-AO camera/projection system commissioned by mogul Mike Todd for his movie of Around the World in 80 Days starring David Niven and Frank Sinatra. Richard Rodgers and Oscar Hammerstein II were flown to Buffalo in 1953 to see a demonstration that influenced them to give their permission to make Oklahoma into a film using TODD-AO.
Buffalo was also an important Motion-Picture Exchange from the turn of the twentieth century up to the 1960s. Film Exchanges handled and shipped the 35mm prints of all the newest motion pictures and made sure that theaters from Syracuse to Cleveland, from Erie, PA, to Toronto had them on time and in perfect condition for each evening's programming. Pathé, Vitascope, Warner Brothers, MGM, Paramount, Universal all had offices in Buffalo along Franklin and Pearl Streets starting as early as 1906. Mr. Wachadlo pointed out nearly a dozen of them still standing, although now used for other purposes. The Warner Brothers' building on Franklin is now a restaurant.
The positive response to this unique tour will be an inspiration for future tours that will expand and enrich the international appreciation of Buffalo as a unique site of Motion Picture history.
Richard Baer of Baer & Associates funded the tour with the help of Nancy Eckerson, a writer from Akron, NY. Other organizers were Marti Gorman of Buffalo Heritage Press and Chuck LaChiusa. Transportation was provided by Gray Line of Niagara Falls.
Buffalo International Film Festival, Inc. is a 501c3 not-for-profit charity incorporated in Buffalo to celebrate the artistic, cultural and scientific accomplishments of the Western New York region to the world's motion-picture heritage.
FOR FURTHER INFORMATION:

BuffaloFilmFestival@Gmail.Com

www.BuffaloFilmFestival.com (a prototype, information-only website)
---
To my wonderment and surprise, I just now discovered through a Google search that my friend Ed has posted some of my research on the Internet! Well, I said he could. Here are the links:
Wikipedia entry on "Movie theater"
Wikipedia entry on "Mitchell Mark"
Wikipedia entry on "Edisonia Hall"
Buffalo as an Architectural Museum: Mitchell Mark and the Edisonia Hall
Buffalo Evening Times, Thursday, 21 March 1918, p 1: "M H Mark's Sudden Death Shocks City
Same as above, but legibly retyped
There's even more great news! The National Trust for Historic Preservation will hold its 2011 conference in Buffalo! Click here for the press release!
---
On This Day, October 19, 1896: Buffalo Premières World's First Movie Theater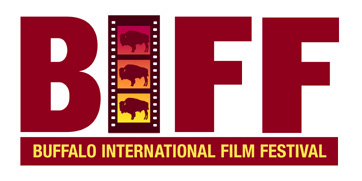 3:39pm | By Bill Zimmerman
The Buffalo International Film Festival is a not for profit charity headed by Edward Summer, who promises some exciting film history projects coming Buffalo's way very soon. We spoke today about his history projects dealing with Buffalo theaters.
Summer can seem bursting with knowledge and enthusiasm for Buffalo's grand theater past, but he makes certain to share much of the credit with his project colleague, Ranjit Sandhu, who Summer reports "knowing more about and writing more about Buffalo's theater past than anyone."
There's a great story that goes with the fact that On This Day, October 19, 2007, we celebrate the 111th anniversary of the opening of the first permanent, purpose-built movie theater in the world.
Enjoy this fascinating story of Buffalo World history, as told by Edward Summer (with much research credited to Ranjit Sandhu):
The Vitascope Hall which opened on Monday, October 19, 1896, in the Ellicott Square Building on Main Street. It was the brainchild of Mitchell H. Mark, the supreme visionary of the future of motion picture theaters. Mark, a Buffalo-based entrepreneur, together with his brother Moe, would open numerous theaters in this city, New York City, Boston and elsewhere including history's first true "Movie Palace," the Mark Strand Theater.
The Buffalo International Film Festival, a 501c3 nonprofit charity, would be pleased to see the Vitascope Hall recognized for its place in history, celebrated and ultimately recreated.
Entered through a store front seen in a newly found photograph of the Ellicott Square Building, the Vitascope Hall, probably located in the basement, thrilled, amazed and confounded audiences with its presentations of a series of brief scenes of about a minute each. Having only seen tiny "peep-show" movies, few people of the time had ever before been able to conceive the idea of larger-than-life moving images let alone see them.
Before Vitascope Hall, projected movies, a brand-new invention, had only been shown as traveling novelties in lecture halls or as attractions at vaudeville theaters. Never before had a structure been conceived by an architect and interior designer and built, from scratch, for the sole purpose of showing movies. From these auspicious beginnings, Mitchell Mark would in less than 20 years graduate to building the world's first movie palace, the million-dollar, 1914 Strand Theater in New York City.
An article from November 1897 found only weeks ago in the collection of Carl Paladino at the Ellicott Square Building quotes Mark as saying that in the first year of operation, the 72 seat theater had seen 200,000 visitors! This caused the Mark Brothers to keep their theater open 13 hours a day, seven days a week. Mr. Paladino has kindly made his resources available in the quest for this remarkable first movie theater.
The Mark Brothers had begun their career as hatters on Seneca Street in downtown Buffalo. When a California-bound friend needed to sell his Edison phonographs, the Marks purchased them and opened a penny-arcade called the Edisonia Phonograph Parlors at 378 Main Street in 1894 under license to Thomas Edison. Among the other amusements on hand were X-Ray machines. Early the following year they installed Edison's new novelty, the Kinetoscope, an early peep-show movie device.
By 1896 the Marks moved their establishment to a storefront in the new Ellicott Square, which was at the time the world's largest office building. Barely six months after Edison unveiled large-screen movies at Koster & Bial's Music Hall in New York City, the Marks augmented their Edisonia Parlors with the Vitascope Hall, a 72-seat cinema, described by the Buffalo Express as "beautifully decorated in white and gold, with an inclined floor carpeted in Wilton velvet," and having "a handsome stage with an elaborate proscenium arch, lavishly carved and daintily decorated, rich maroon plush hangings, incandescent electric lights flooding the place with radiance, perfect ventilation and all the other accessories of a delightful place of entertainment."
Mitchell Mark was apparently the first person in the United States to contract with the famous Lumière and Pathé Brothers in France to show their movies in this country. Thus, the opening night of the Vitascope Hall may well have included the US premières of the films of the Lumière Frères.
After opening the Empire Theater just down Main Street in 1898 and running the Mutoscope concession at the Pan-American Exposition in 1901, the Mark Brothers expanded their operation to New York City where they opened a huge amusement arcade called Automatic Vaudeville.
Among those partnering on this venture was a furrier by the name of Adolph Zukor, who realized enough profits from the operation that he pioneered in movie production and went on to co-found Paramount Pictures. Another furrier acquaintance, Marcus Loew, was also excited by the business and, after partnering for a short while, struck out on his own with production ventures and eventually helped found the Loew's Theater chain and Metro Pictures, the precursor to MGM.
Back in Buffalo the Mark Brothers opened the People's Arcade at 263 Main and the Edisonia Penny Arcade at 475 Main. They began to open larger movie theaters with the Victoria at 284 West Ferry Street in 1910.
That same year they purchased, rebuilt and reopened the Academy Theater at 247 Main as a vaudeville house, opened the Family Theater (converted from the Buffalo Savings Bank) at 441 Broadway (441 Washington) as a combination vaudeville/movie house, and then in 1912 Mitchell began work on a 1200-seat movie theater called the Strand at 355 Main and also rebuilt the 1500-seat Lyric Theater at 449 Broadway (449 Washington) as a vaudeville house. (NOTE FROM RS: My mistake. Sorry. Washington near Broadway.)
They also built the Regent Theater (still standing) at 1365 Main and the New Victoria Theater at 309 West Ferry. The Regent Theater was where, in 1953, TODD-AO was pioneered by Mike Todd and Buffalo's American Optical Company.
With every venture profitable, the Mark Brothers and their partners planned a 2800-seat theater in Manhattan, which they would call the Strand, a name to which Mitchell Mark had won exclusive US rights. The Strand, the first elaborate theater built for movies only and without a stage, opened in 1914 and was a raging success. It led the movement to build movie palaces in every city in the US. To manage the Strand, Mitchell Mark hired Samuel L. "Roxy" Rothapfel, later to become Broadway's premier movie showman who built Radio City Music Hall.
Mitchell Mark died suddenly of blood poisoning on March 20, 1918, but his brother Moe carried on and became an executive with the Stanley Theater chain and then First National. He died on November 3, 1932.
The Buffalo International Film Festival recognizes the seminal importance of the pioneering ventures of Mitchell and Moe Mark in inventing the movie theater and in converting movies from a disreputable low-class amusement into a respected medium.
Buffalo International Film Festival, Inc. is a 501c3 not for profit charity founded to emphasize the extraordinary cultural, artistic and scientific contributions of the Western New York region through the medium of world cinema.
FOR FURTHER INFORMATION: www.BuffaloFilmFestival.com
Thanks, Edward Summer and Ranjit Sandhu, for reporting for us On This Day from Buffalo!